In a corporate setting, the word 'training' is often met with a groan. However, it doesn't need to be this way – teaching your team new skills has the potential to be engaging and enriching when done right.
As with any corporate event, the successful execution of your corporate team training hinges on the strength of its planning. The old cliché rings true: "If you fail to plan, you're planning to fail."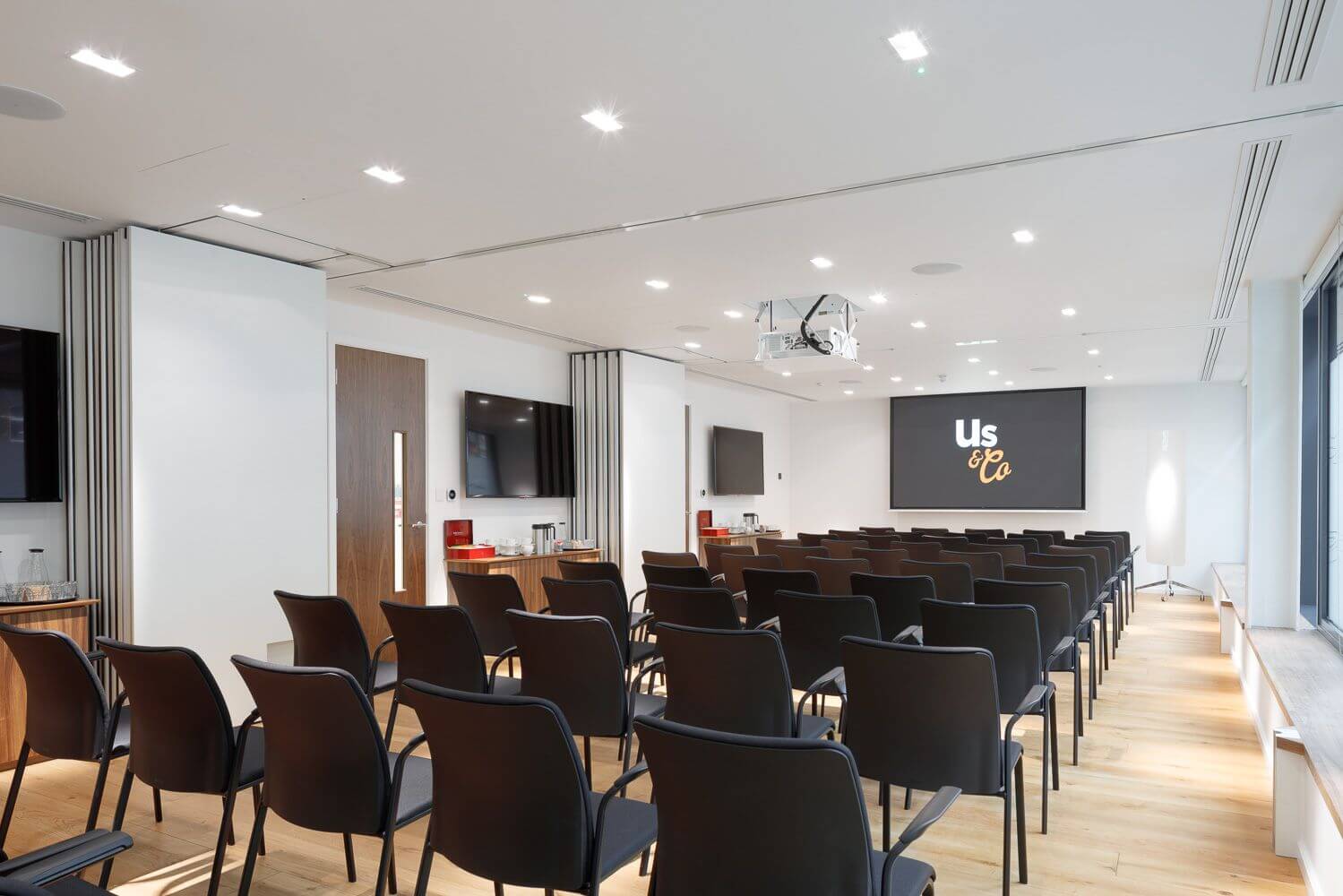 Making the Most of Your Next Corporate Team Training Day
To help your next team training event make a lasting impression and engage your employees, we've compiled this list of 8 steps to follow when in the planning stages. 
1. Start Planning Well in Advance
First and foremost, it's important to start the planning process early. We recommend getting the ball rolling at least a couple of months in advance – depending on the size and scale of your event, you might want to allow even more time. 
For example, if your training event is localised to hosting attendees from a single department, it won't require as much planning as a company-wide training day. Assess the scale of the training and plan accordingly. 
Planning early is important for the following reasons:
It lessens the inevitable stress of planning an event at scale

It gives you plenty of time to identify and address any logistical hiccups that might crop up

It allows you plenty of time to market your event internally. Giving your employees a heads up in advance can go a long way
2. Know Your Budget (and Stick to It)
This goes hand-in-hand with knowing the scale of your event. Budgeting is an important task in the first phase of planning, so consider how many people will be attending, how long it will go on and where it will take place. This will give you some idea of the budgetary requirements for the day, allowing you to plan accordingly.
Alternatively, you may be given a specific budget to work with right off the bat. In this case, you should stick to it, erring on the side of frugality when weighing up costs. 
Some of the key areas for training expenditure might be:
 A venue (if you're planning to host the training away from your regular offices)

Catering – will you offer lunch or just traditional refreshments?

Travel/parking for attendees

Guest speaker – if budget allows, this is great for generating interest in the event
Each event will be unique, so carefully consider the budgetary requirements for your circumstances.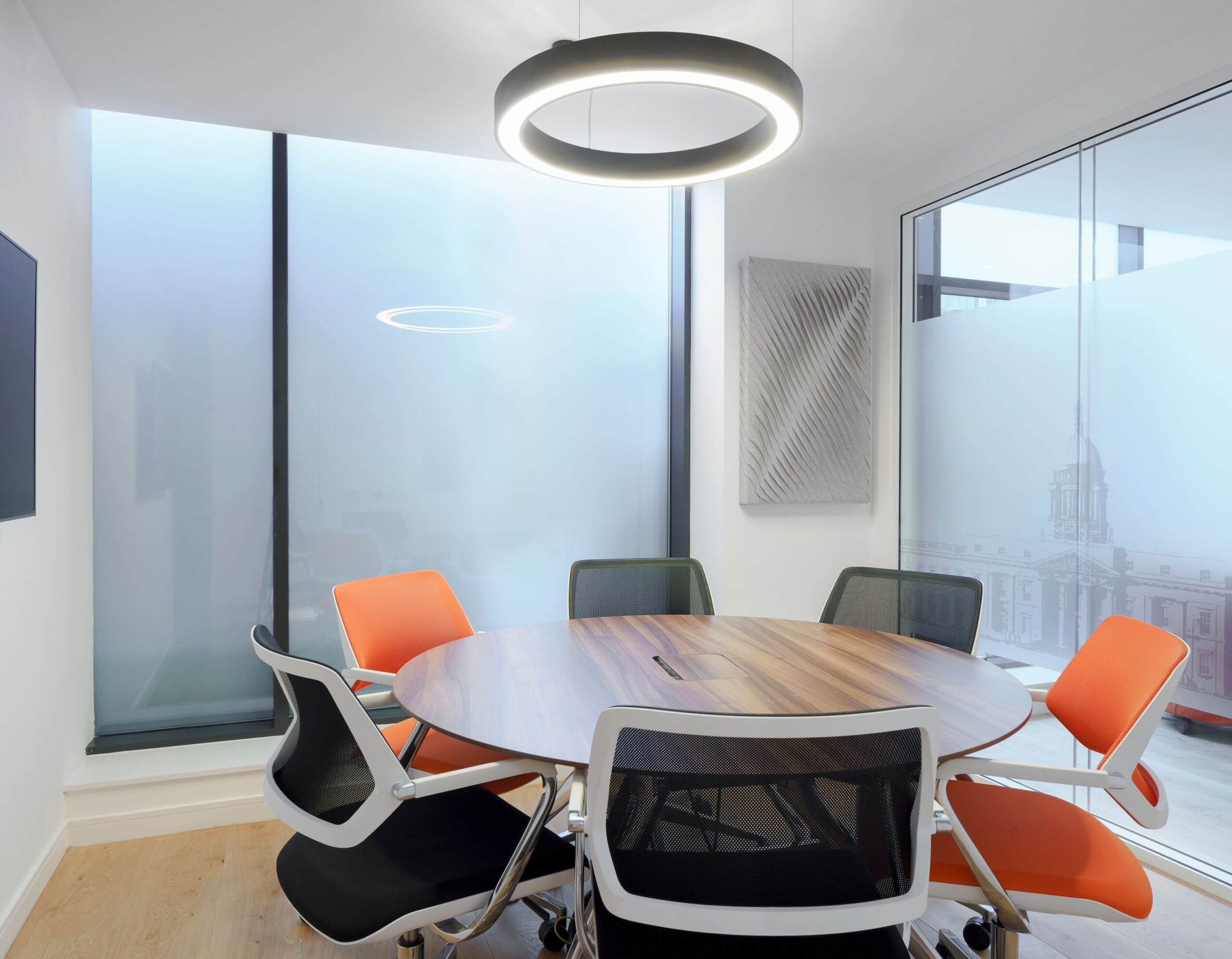 3. Designate Tasks to Your Team
Every successful event relies on the cohesive team behind it. One of the best things you can do is to assemble a trusted team of organisers to help you plan for success.
When you have your rough plan of action, choose the right people to help you bring it to fruition. This will depend on what you want from your event; the more intricate it is, the more hands you'll need helping behind the scenes.
With the right team, you'll mitigate organisational stress and free yourself up to focus on the tasks you do best.
4. Don't Forget Refreshments!
As mentioned earlier, it's important to provide refreshments for attendees. This is one of the surest ways to keep them engaged.
For full-day training, consider how you will facilitate lunch for everyone. Some event venues will provide catering services, while others will offer vouchers for nearby eateries. Or, if you have the means, perhaps you'll choose to handle catering yourself. Whatever you choose, consider the venue carefully, as this could have sway over the best course of action.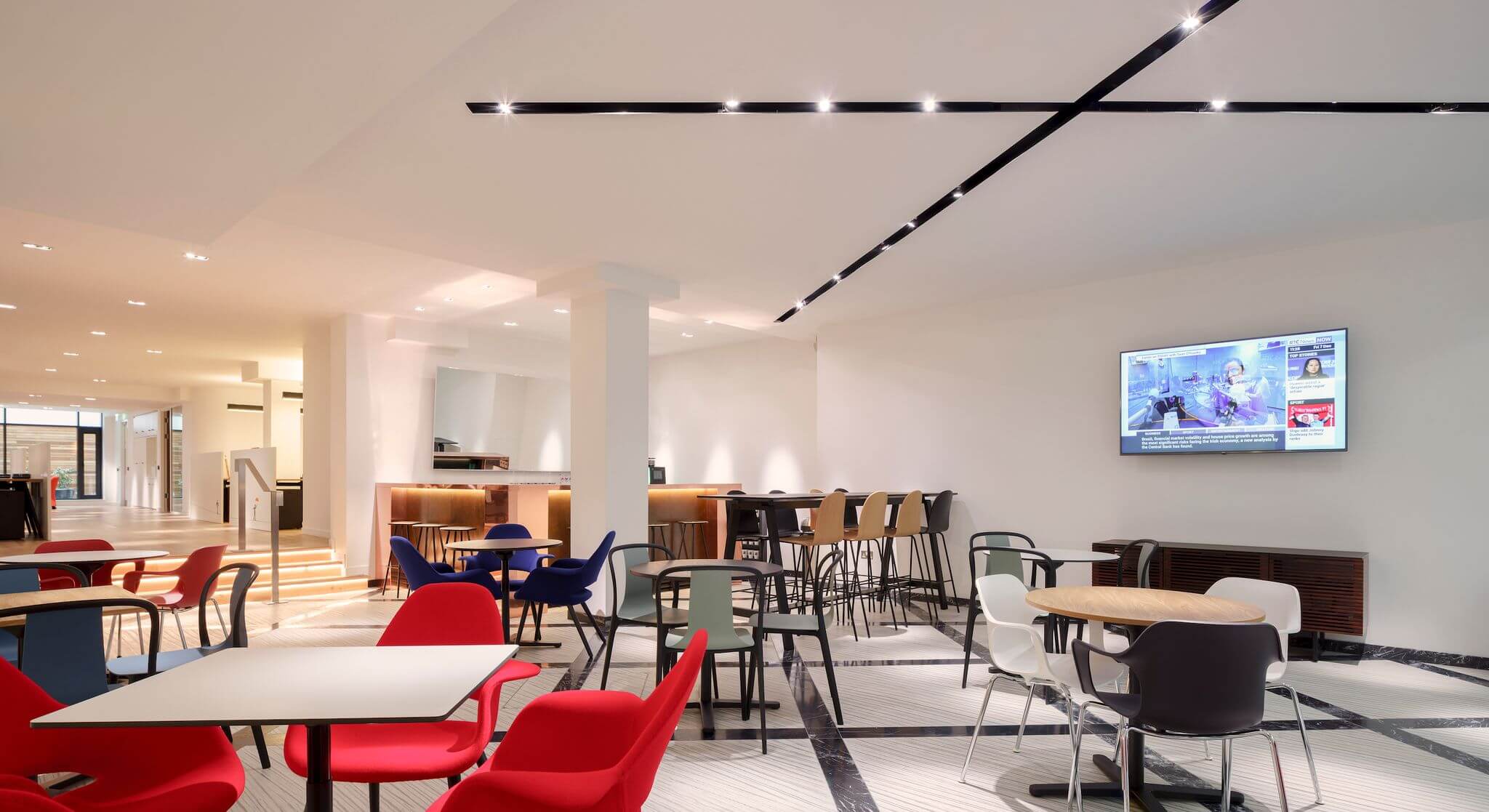 5. Accommodate Virtual Attendees
In a post-COVID world, perhaps not all your attendees will be able to make the training in person. If this is the case, be sure to plan for accommodating those dialling in via video call.
For virtual attendees, it's also important that you make the process for joining the event clear ahead of time – send a virtual invite for the meeting in advance and consider the logistics of hosting virtual attendees alongside physical ones.
Learn more about finding the right workplace solution post-COVID-19 in our blog.
6. Plan Your Training Material Carefully 
Whatever the theme of your team training – be it onboarding, cybersecurity, ethics, time management or anything else – choosing the right training material is key. 
Perhaps you'll be training your team with material produced in-house. If this is the case, familiarise yourself with it thoroughly in advance to make the training as seamless and free-flowing as possible.
Also, consider how the material will line up with other factors on the day. For example, if your training relies on audience engagement, consider the practicalities of this within your meeting space, as well as how you will engage those attending virtually.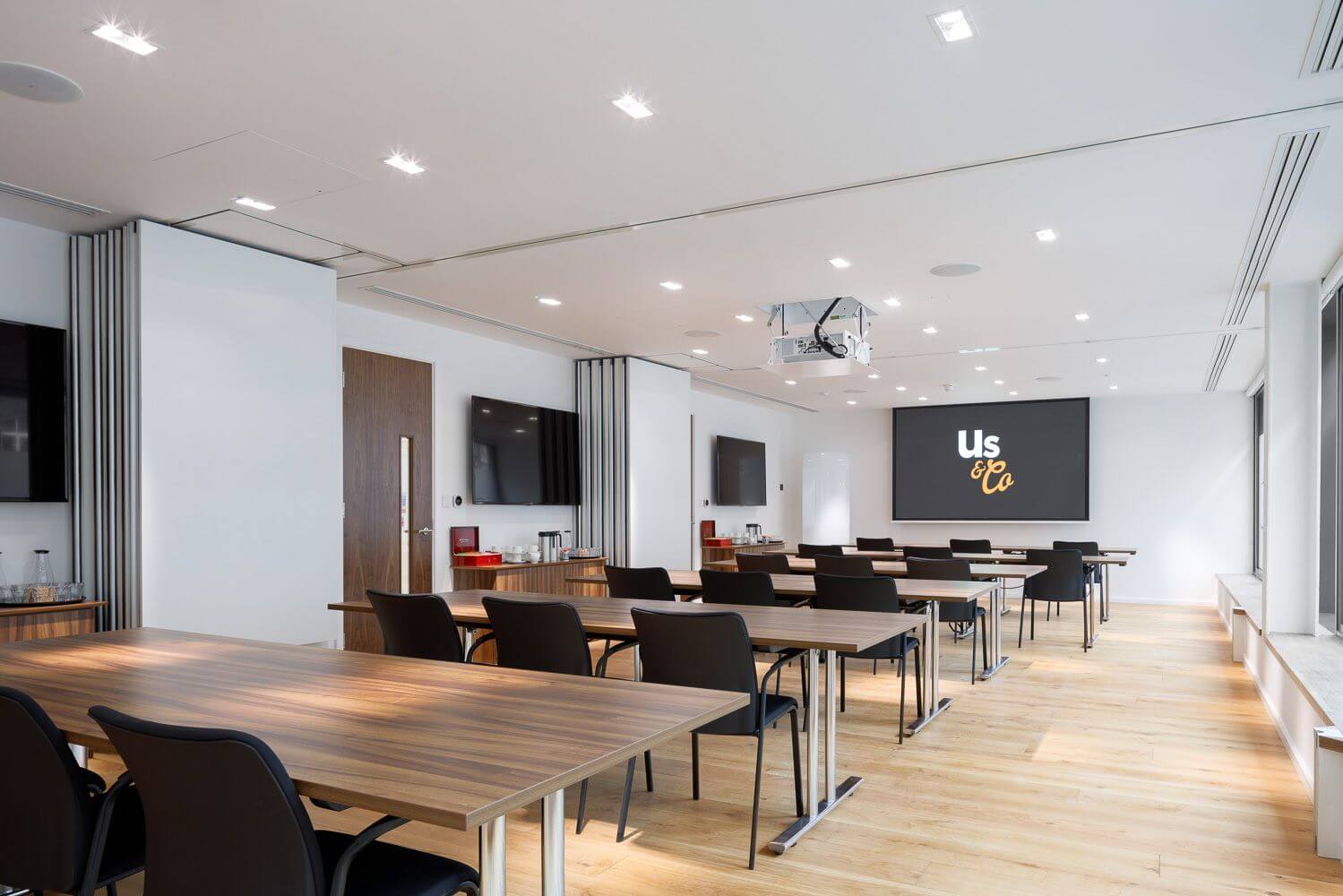 7. Engage Attendees with Practical Tasks
Employees are most engaged when they're actively participating in the training, rather than being spoken at for extended periods.
Aim to incorporate interactivity into the training to encourage participation – whether that's through group-based activities or by inviting attendees to share their experiences and opinions on any given topic. This is also a sure way to help attendees survive a long meeting in general!
8. Choose a Convenient Location with Good Facilities
Last but certainly not least, the location of your training is often instrumental in its success.
Choosing a meeting room or events venue in the right location and with the right facilities will play a large role on the day. A fully serviced meeting room in a central location is the clear winner, so if this is the route you choose, look out for the following facilities and perks:
Flexible hire solutions that cater to day-long and longer-term hires

Fully serviced and thoroughly cleaned facilities

On-hand staff to assist with setting up/any issues you run into 

A fully stocked kitchen and lounge area to offer networking opportunities to attendees

A convenient, central location with proximity to local amenities including parking and restaurants
Read our top tips on what to look for when hiring a meeting room in our blog.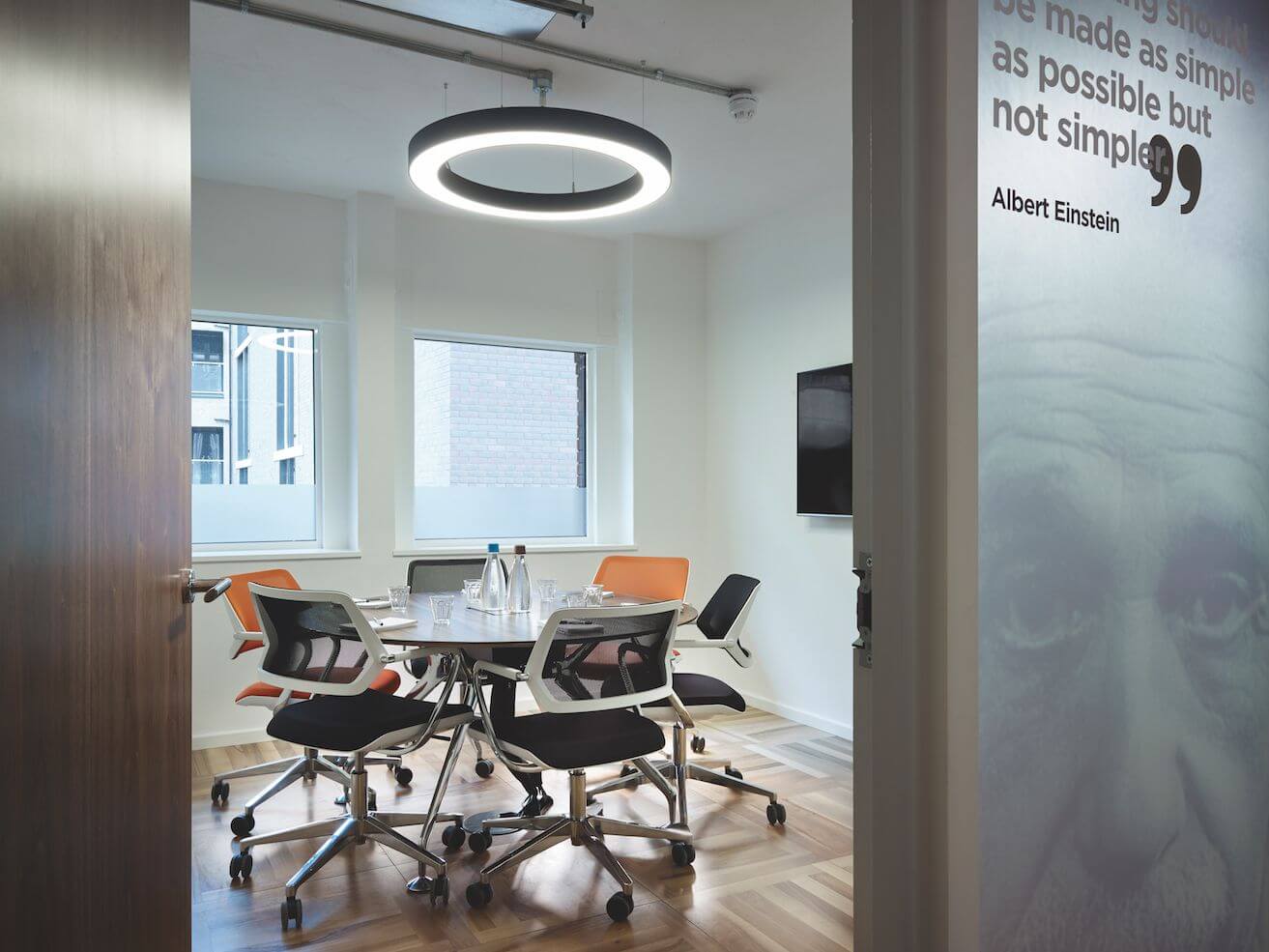 Enhance Your Corporate Team Training with Us & Co Today
Us & Co is a collection of professional and flexible workspaces in London Stratford, London Monument and Dublin, catering to all your business needs – be it a day office space or a hired meeting room in which to host your next work event.
With our meeting facilities and conference rooms for hire, you can make your next team training day a memorable and smooth experience. Contact us to find out more or book a tour of our facilities today.