Co-working spaces are one of the most exciting evolutions of the modern office. Flexible, affordable and extremely convenient, they represent a new way of managing your team's work environment, with a range of benefits that can supercharge productivity and creativity.
Workplace solutions post-COVID-19 have had to adapt to move with the times, which has influenced the rise in popularity of co-working. In this blog, we'll run through some of the noteworthy improvements incorporating a co-working space can have on your office routine – from both a productivity and practicality standpoint.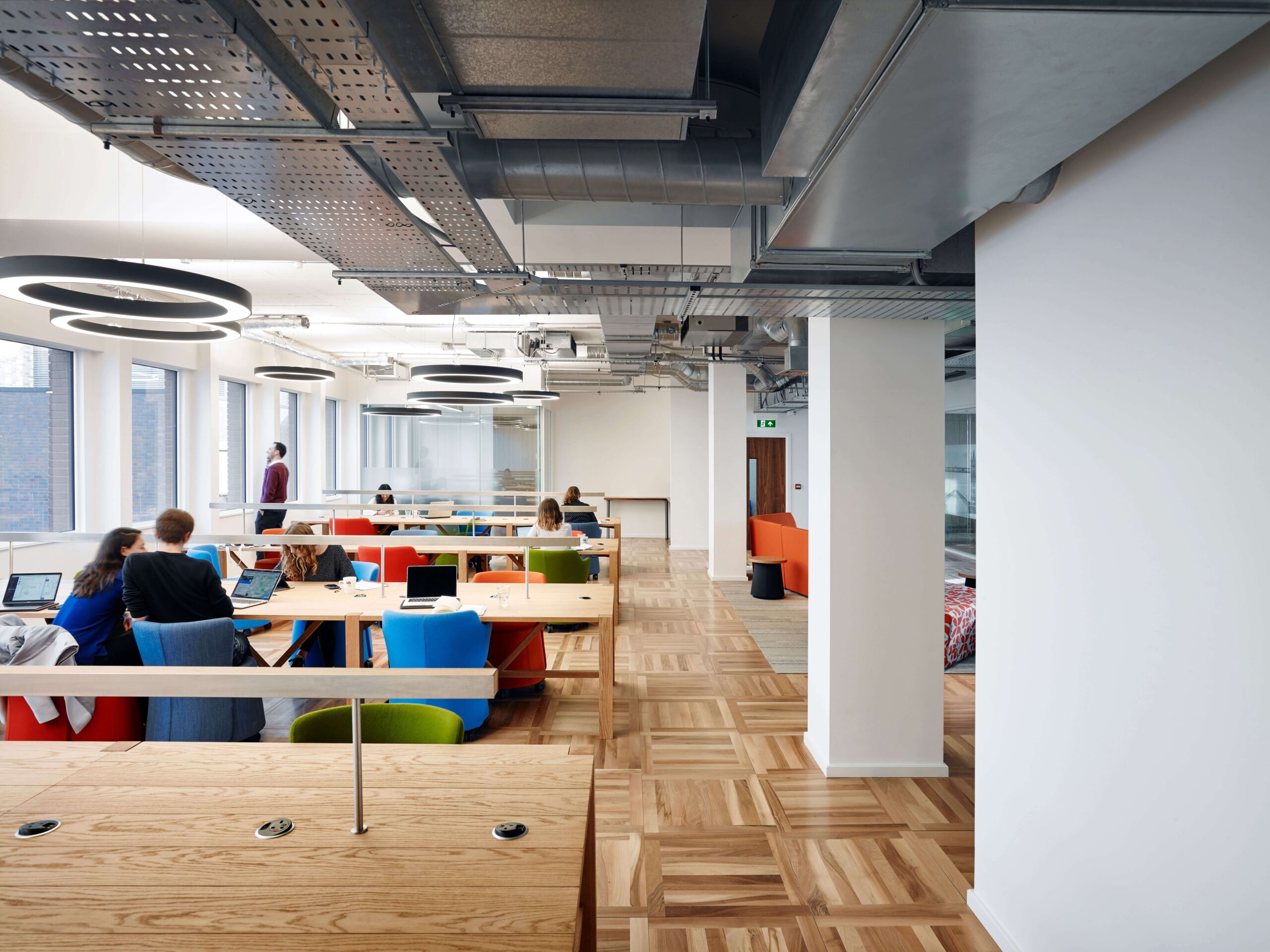 The Productivity Benefits of Co-Working
Below are some of the top benefits that working in a co-working environment can have on the productivity of both you and your employees.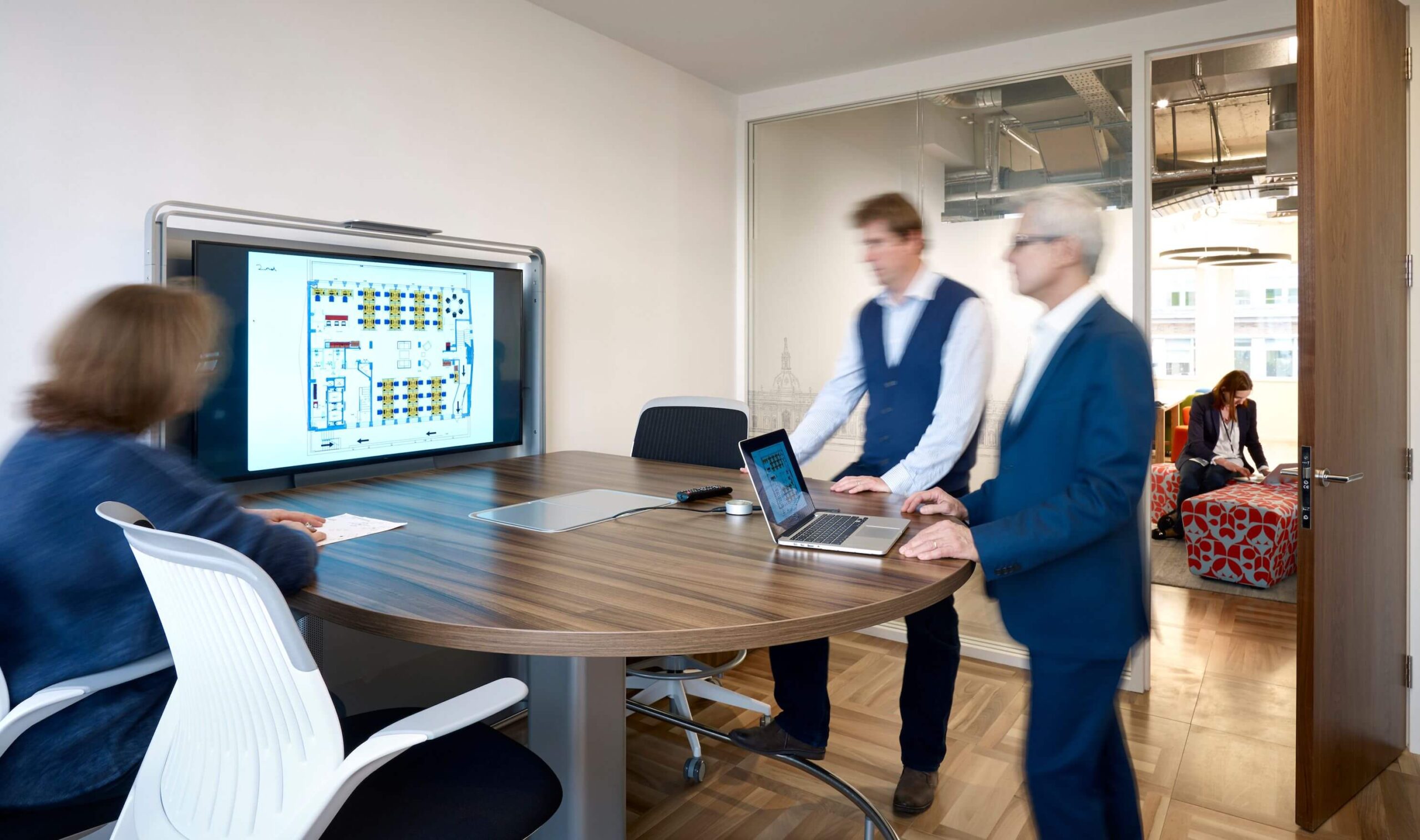 All the Facilities & Amenities You Need
Most of the appeal of co-working comes from the convenience of having everything you need provided on arrival. From fresh coffee to superfast Wi-Fi, you don't need to lift a finger when it comes to improving the quality of your workspace – it's all taken care of for you.
Common facilities and amenities you can find at your typical co-working day office include:
Wireless connectivity and charging points at every desk
Co-working offers workstation privacy without causing isolation
Meeting rooms and spaces for teams of all sizes
Fully stocked kitchen with tea, coffee, bottled water and fridge space
Common areas perfect for facilitating networking with other workers
Desk storage (perfect if you plan to use a workstation frequently but don't want to pack up shop each evening)
Having easy access to all these essentials allows you to get on with your day without worrying about organising these other essentials, which in turn can aid your productivity.
Embrace the Power of 'Contagious Productivity'
One of the biggest strengths of co-working is the opportunity to work in the same space as other professionals in completely different lines of work. From pioneering creatives to bona fide data whizzes, you'll be co-working with other experts who embrace productivity from a range of unique perspectives.
Research shows that productivity is contagious. By working with similarly motivated but very different people, you're in the perfect environment to give you the impetus you need to keep working at peak performance.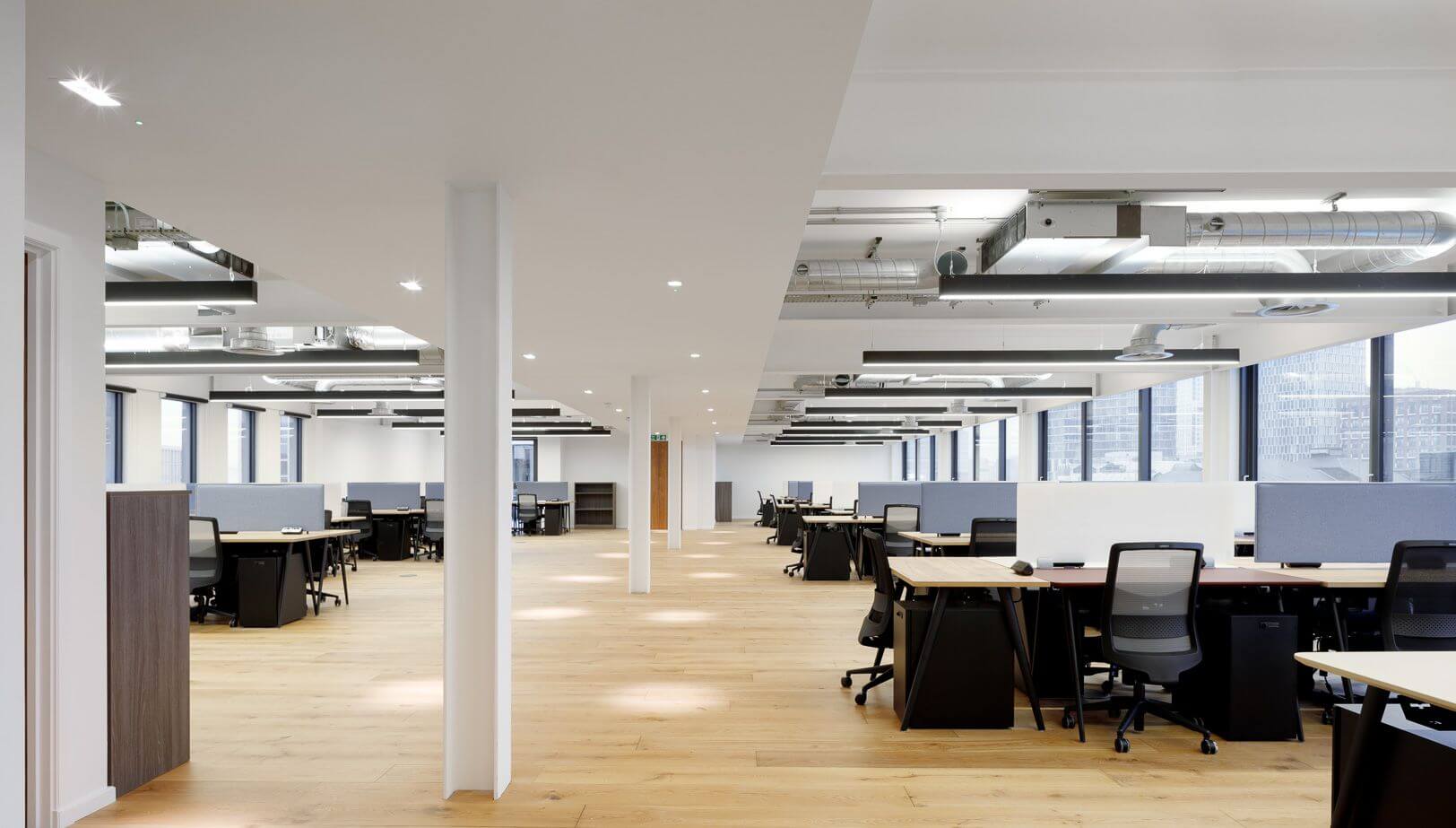 Enjoy a Cross-Pollination of Ideas with Other Workers
Contagious productivity is only one side of the coin. If you're a keen networker, you can capitalise on this environment by sharing ideas and modes of working with professionals from other industries, in turn boosting your creativity and refreshing your perspective when you need a break from the routine of your work.
This cross-pollination of ideas is vital in the modern working world, and co-working spaces are where this concept can be lived out in an everyday work environment. Inhabitants of a co-working space enjoy a sense of community that few other working spaces can cultivate, resulting in an increase in productivity in your workplace.
A New Way to Keep Your Home and Work Lives Separate
There's no denying the convenience of working from home. It's become an essential part of modern office life, but it can be tricky to transition between work and home life when your whole day revolves around the same space.
Co-working offers a flexible work environment, while conveniently freshening up your routine, giving you a means of separating business and pleasure with minimal hassle. With a day pass, you can use a co-working space at your convenience without being tied to going into the office every day.
However, both options have their advantages, so nothing is stopping you from using co-working and working from home together – it's all about what works best for you.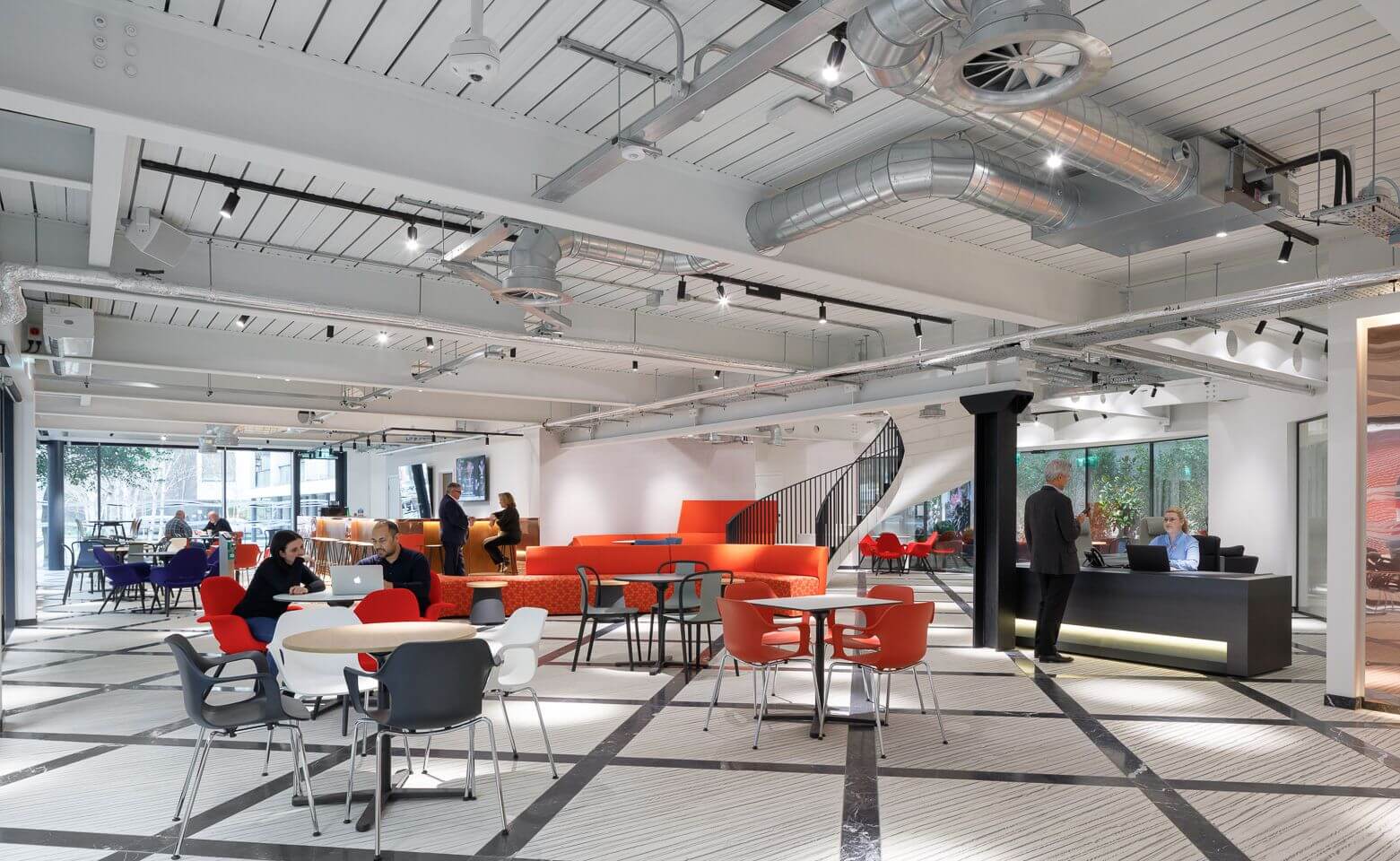 Flex to Your Business's Practical and Financial Requirements
Flexible working is a win-win for employers and employees. Aside from the ability to optimise your working day from a personal standpoint, a co-working environment can also be used flexibly according to the needs of your business.
If you need an office space at certain times throughout the month but don't have the finances to rent an office space full-time, a day office is a perfect solution.
Choose the optimal space for your needs by only hiring the office space when you need it, effectively cutting costs while providing a collaborative space for your team.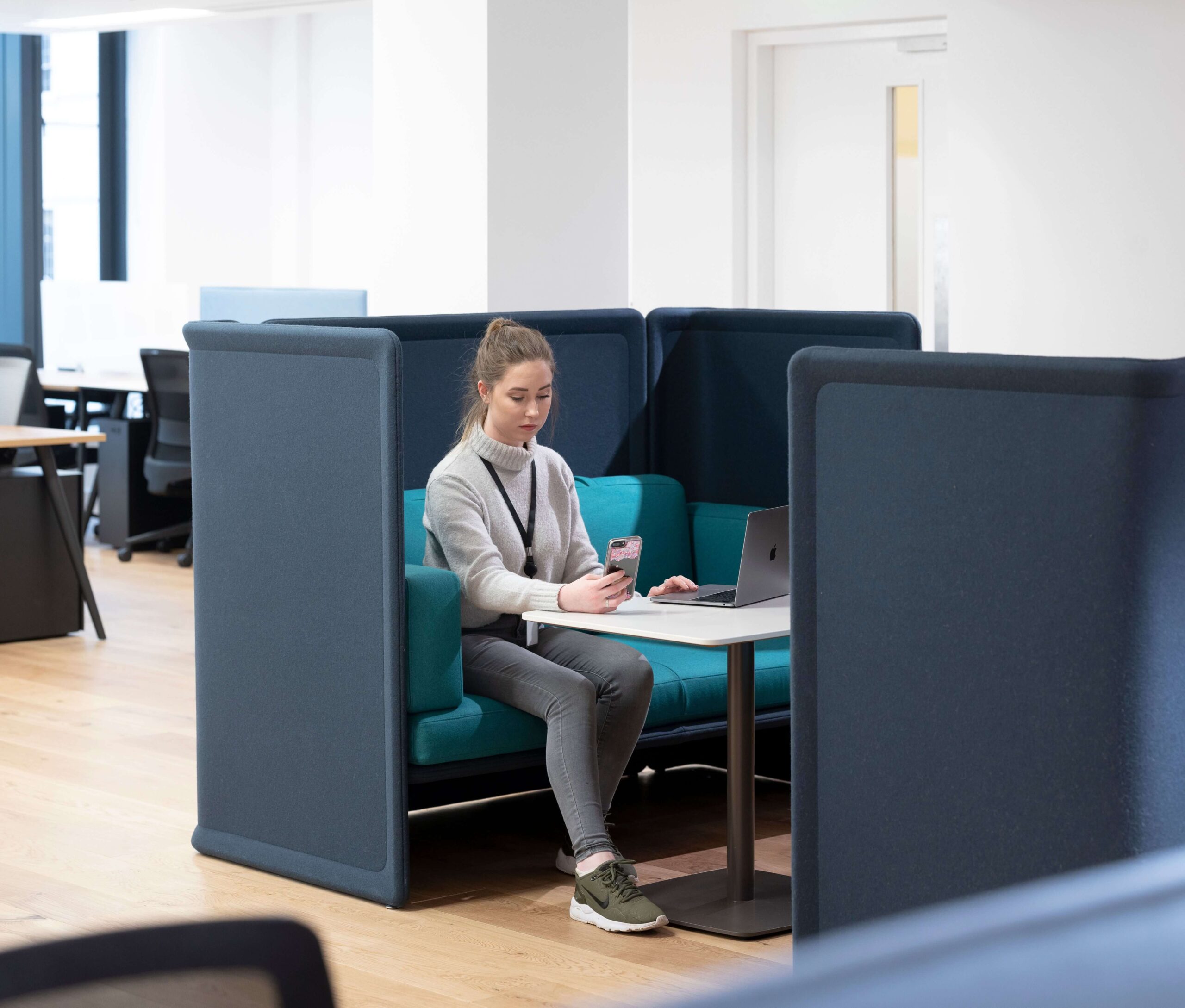 Your Office's Upkeep is Handled by the Building Staff
Let's face it: organising cleaning and routine upkeep of an office can be an administrative hassle, especially if your days are busy enough as is. With a co-working space, this is all taken care of, minimising any hassle that might crop up because of a routine inconvenience.
If any issues arise – such as a connectivity problem or running out of kitchen supplies – it's a simple case of chatting to the on-hand building admin, who will be able to sort out the issue as needed.
For more information, read our handy guide on everything you need to know about hiring a day office.
Increase Productivity in the Workplace with a Co-Working Space
If you're interested in finding out more about renting a desk or office space in a co-working environment, we'd love to hear from you.
At Us & Co, we run a series of comfortable, modern office spaces for rent in London and Dublin. Whatever size of space you're looking for – be it for a single desk or space for a larger team – we're designed to accommodate you.
Get in touch with our team today to find out more about hiring a co-working space at Us & Co.