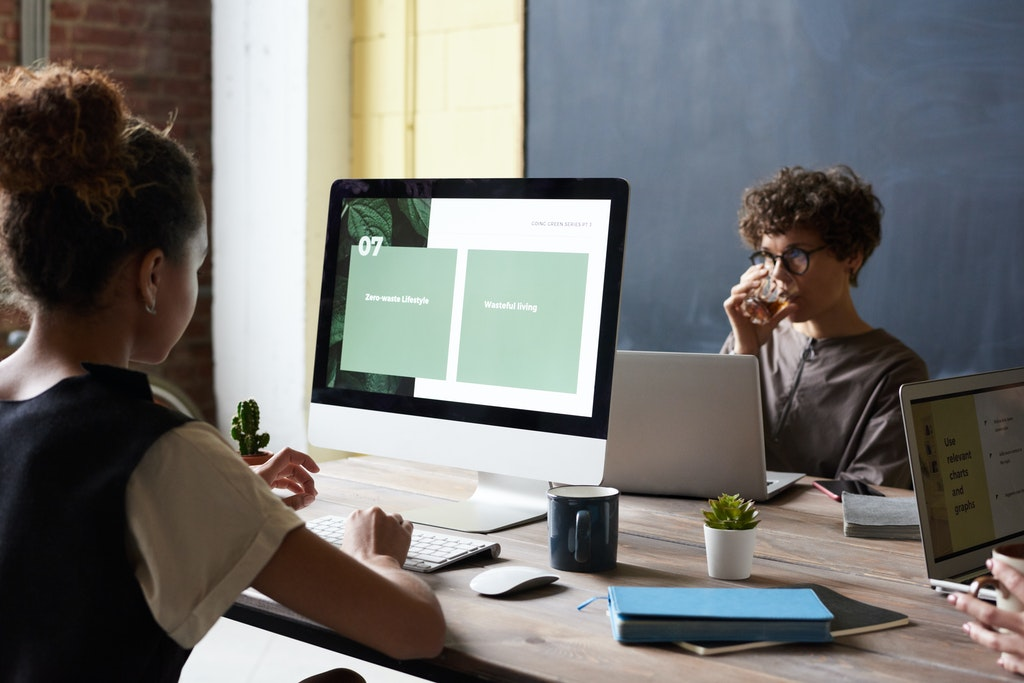 The pandemic has cast a cloud of uncertainty over many aspects of our lives. The rulebook has been thrown out the window; our home is now our office, the UEFA Euros 2020 is being played in 2021, and job interviews are now all predominantly online. Things we take for granted, such as the Olympics being held every 4 years, can be thrown to the wind as a luxury of a bygone era.
Nevertheless, things are not all doom and gloom. Even though there has been a marked increase in unemployment due to the pandemic, according to the Financial Times, "the UK Labour Market has begun to thaw" as recruiters see one of the strongest rebounds in permanent hiring in years. Ireland, cautiously optimistic, show signs of the following suit.
But what does this mean for job applicants? What new tricks do we have to learn to ace that job interview?
Thankfully, not much has changed on that front. Besides dialling into a video call from the comfort of your own home, you can rest assured that if you get the basics right, you have already built a solid foundation for any interview!
But don't take our word for it! We talked to Fiona Joyce, the Office Support Principal Consultant for Sigmar Recruitment, the largest organically grown recruitment consultancy in Ireland, who provided us with 3 of her top tips for an interview. This is what she had to say…
1:  Do Your Research
Heading into any interview, you should be fully aware of the role and what the organisation does. My best advice here would be that you should study the job specification well enough that you should be able to explain what the position is without needing to refer to the job spec.
When researching the organisation, you must study their website and search for any articles or announcements about them. A good rule of thumb is that you should talk for 90 seconds about the company. This doesn't mean talking about the company's entire history, but you do want to be able to demonstrate that you know who they are (key players), what they do (a brief overview), and their overall ethos and culture.
With this company research – drop it in where you can. Show off your homework! Passion and Enthusiasm for the company and role can be a deciding factor between two people. Remember, they are hiring a colleague as well as an employee!
Tip 2: Know Your CV
It sounds like a no-brainer, but it's still a piece that trips a lot of people up!
When speaking about your CV, you should know your dates, past employment, and role duties so well that if all copies of your CV disappeared tomorrow, you could re-write it from scratch.
Many employers will ask you to take them through your CV. The best way to run through your CV is to go through these 3 easy steps:
1. Where you worked and when.
2. Your job title and a brief overview of your core duties – give 3 – 5 points on what you did there and skills you learned in the process.
3. Why you left this job – again, a brief line to explain why you left.
Follow this structure as you talk through all of your roles, and you should be able to get through your CV run-through quickly and concisely. The interviewer will then ask for more information on areas of specific interest, and this is when you should go into more detail.
It's imperative that if it's on the CV, you need to be able to talk about it! I've often interviewed people who have experience on their CV from ten or more years ago, and when asked about it, I've been told, "I can't fully remember; it's so long ago!". This will damage your chances in an interview. The experience that the employer is asking about may be of particular importance or relevance to the position that you have applied to, which is why they will want to know more about it. You have one chance to grab this job, so don't waste it by not putting in the work on (re)learning the CV.
With video interviews being the norm these days, it is easier for you to have your notes nearby but out of sight. However, it's important not to spend too much time looking at them during your interview. I've interviewed candidates over video daily for the last year, and I quickly noticed that you could very easily tell when someone was reading their CV off the screen versus reciting it from memory. An interviewer will want to see that you are present, engaging, and aware of your experience. Avoid reading your CV, as it will pull attention away from you when you break eye contact with the interviewer.
Tip 3: Be Passionate and Honest
When asked why you have applied to this role, be honest. Every hiring manager out there has heard the words, "I'm looking for a new challenge"! Give them a reason that's personal, original, and specific.
Many people feel the need to sugar-coat their reason for leaving, but it's perfectly acceptable to tell the truth, and say, "I've learned all I can in my current role", or "It's no longer an industry that I'm passionate about". This does not reflect badly on anyone; it's just a genuine reason for wanting a change.
This may link back to Tip 1., but while you're looking into the organisation, you should identify things about the organisation that appeals to you, the reasons why they appeal to you, and why you genuinely want to work with them. Don't be afraid to tell your interviewer, and don't be shy in using emotive language such as "I love the fact that…" or "What really attracted me to…" or even "What I found to be very impressive is…".
When giving examples, give them from the point of view of already being in the role, doing the job. This lets the interviewer see that you are already thinking from the perspective of their new employee. For example, you could ask a question like, "When I am running this report, where is the data coming from?". It's a question that shows your understanding of the role and engagement in the interview process and allows the interviewer to hear that you're already envisioning yourself on their team!
---
Get in touch with Us&Co today:
 Stratford, East London Flexible Workspace, 11 Burford Road, E15
Phone us: 020 3102 4010
Please email us: enquiries@usandco.com.
London, Monument Flexible Workspace, 7 Harp Lane, EC3R 6DP
Phone us:020 3102 4010
Please email us: enquiries@usandco.com.
Dublin St. Stephen's Green Flexible Workspace, 5 School House Lane East
Phone us: +353 (1) 529 4100
Please email us: enquiriesdublin@usandco.com