Successful meetings are built on first impressions. The meeting room facilities at your disposal can make or break your event, so choosing a venue that offers the necessary amenities is essential.
A meeting room is so much more than just four walls: it's a world of opportunity for every attendee when utilised efficiently.
Taking it a step further with state-of-the-art meeting room facilities that don't break the bank is the true first prize. To that end, we've prepared this list of features to look out for when hiring a meeting room.
If you're looking for the highest-quality event possible, be sure to tick each of these things off your checklist:
1. Adaptable Meeting Spaces
If you want an adaptable meeting space, look out for facilities that can fit groups of various sizes. Whether you're after a meeting room for 1-to-1 scenarios like interviews, for presentations to sizeable groups or roundtable board meetings, choose a space that can flex to your needs. Visit it beforehand, if possible, to ensure you're happy.
Stand-up meetings are becoming increasingly popular in the corporate workplace. Find out more about the advantages of stand-up meetings here!
In the current social climate, you should also consider a venue with a COVID-secure workspace policy – this is essential, not only for health and safety but also for the peace of mind of your attendees.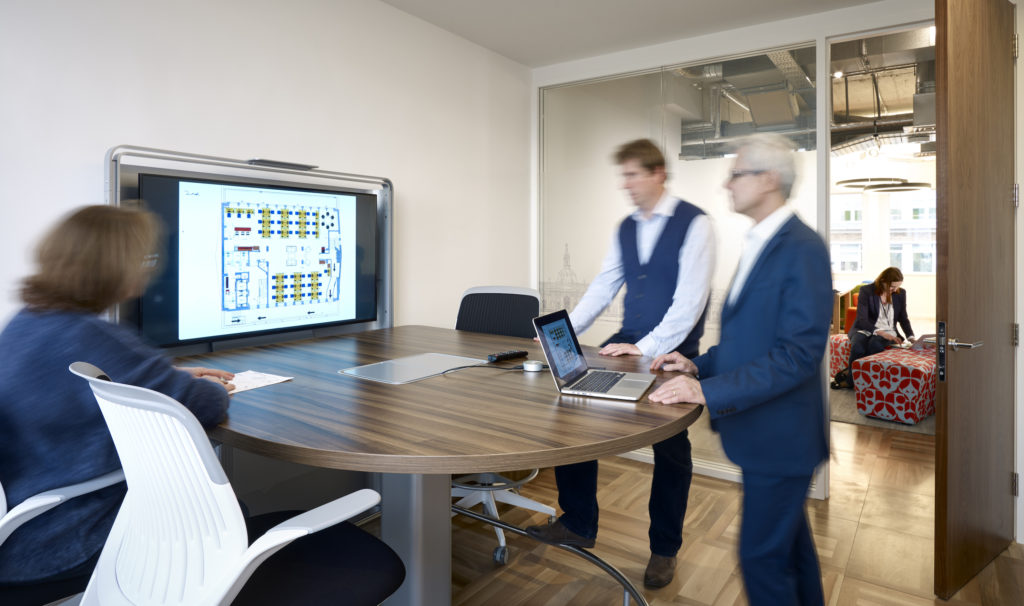 2. Comfortable Seating
For any meeting, sometimes it's the little things that get in the way of your attendees' enjoyment and engagement. Uncomfortable seating is one of those things, so ensure your venue has seating with lasting comfort no matter how long the event is due to run!
Whichever meeting room arrangement you're going for, comfortable seating is a necessity; it allows your attendees to focus on the important things without undue distractions.
Read our blog for more tips for surviving a long meeting.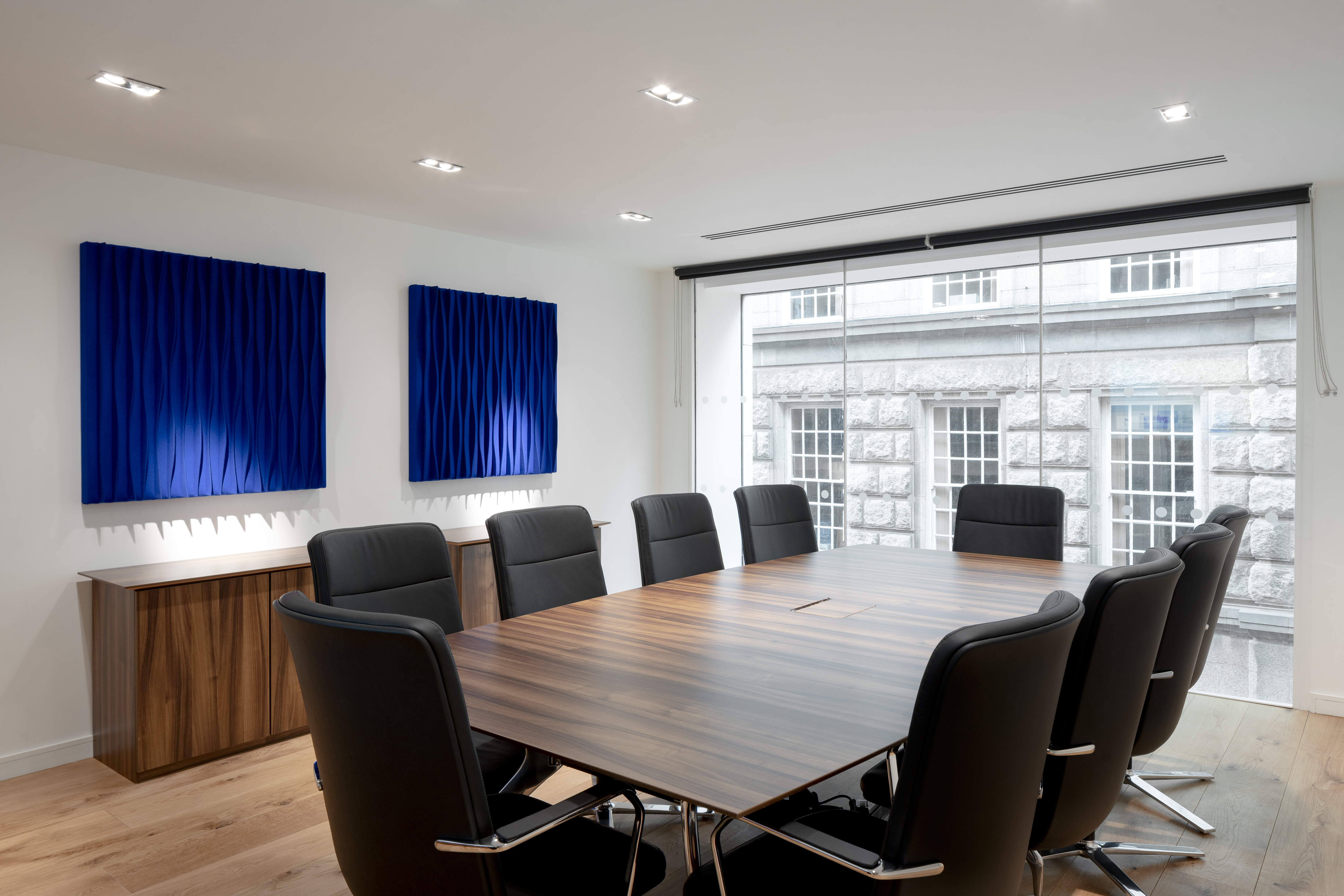 3. An Inspiring, Accessible Location
An attractive and accessible location will make it easier for attendees to find the venue and mitigate any hassle before your event has even begun. More importantly, ensure the venue is accessible for those with disabilities. If you are unsure about this, speak to the management team.
The trophy pick is a venue in a central hub. Chances are your attendees will be familiar with the area and so can find it more easily.
Us&Co  has meeting facilities in Central and East London and the heart of Dublin.
A location surrounded by attractive amenities, such as restaurants and other areas of interest, will likewise make a good impression, so bear this in mind.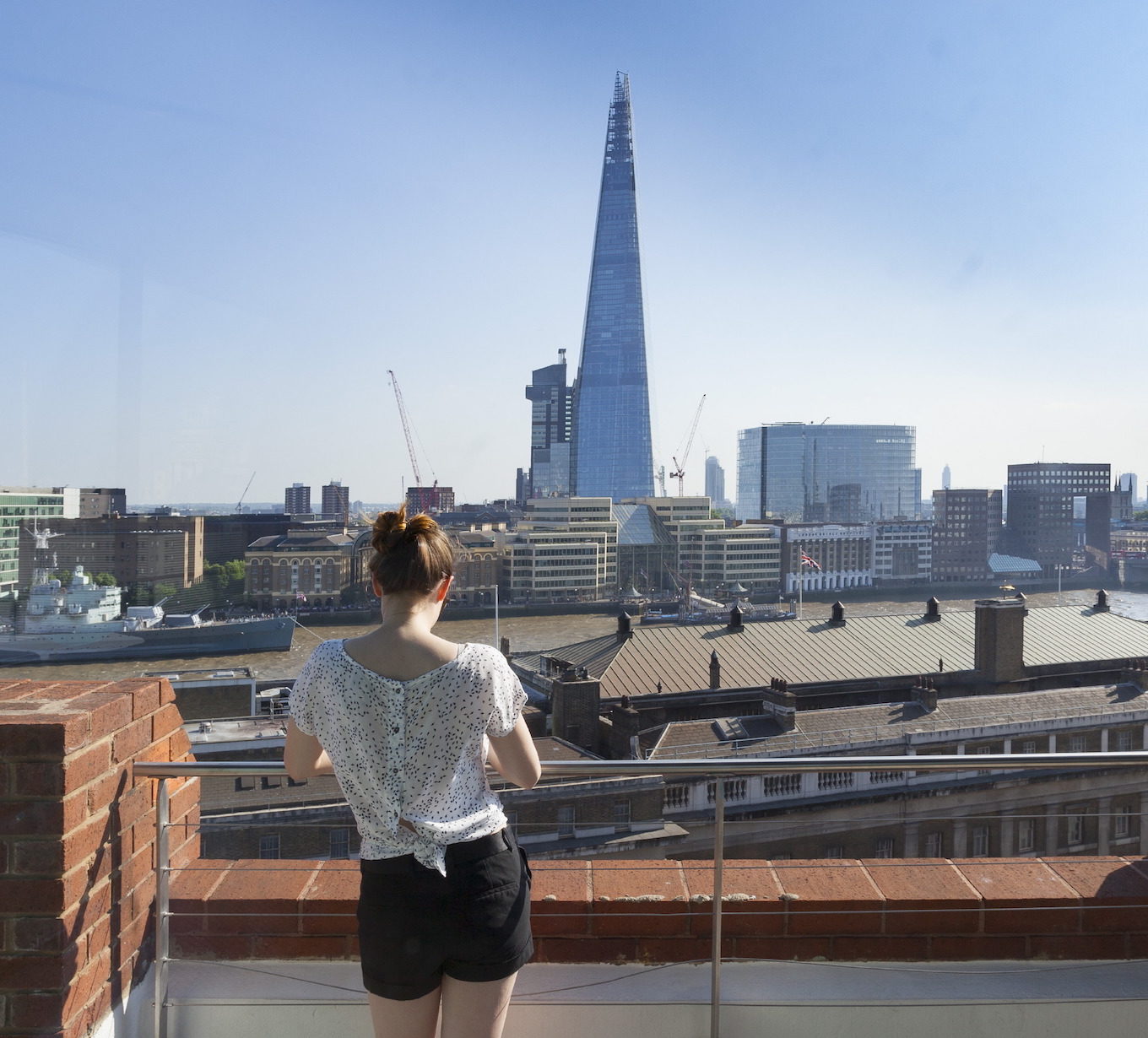 4. Breakout Spaces for Networking Opportunities
There's no substitute for face-to-face meetings. If the past two years have taught us anything, it's that we thrive on in-person interaction Choosing a space that facilitates this will elevate your meeting to no end, giving your group valuable networking opportunities as well.
An impactful event relies on more than just what goes on in the meeting room itself. Utilizing a meeting room facility that offers breakout spaces like an open-plan kitchen/lunch area will serve your attendees well as a decent networking space during breaks and between sessions.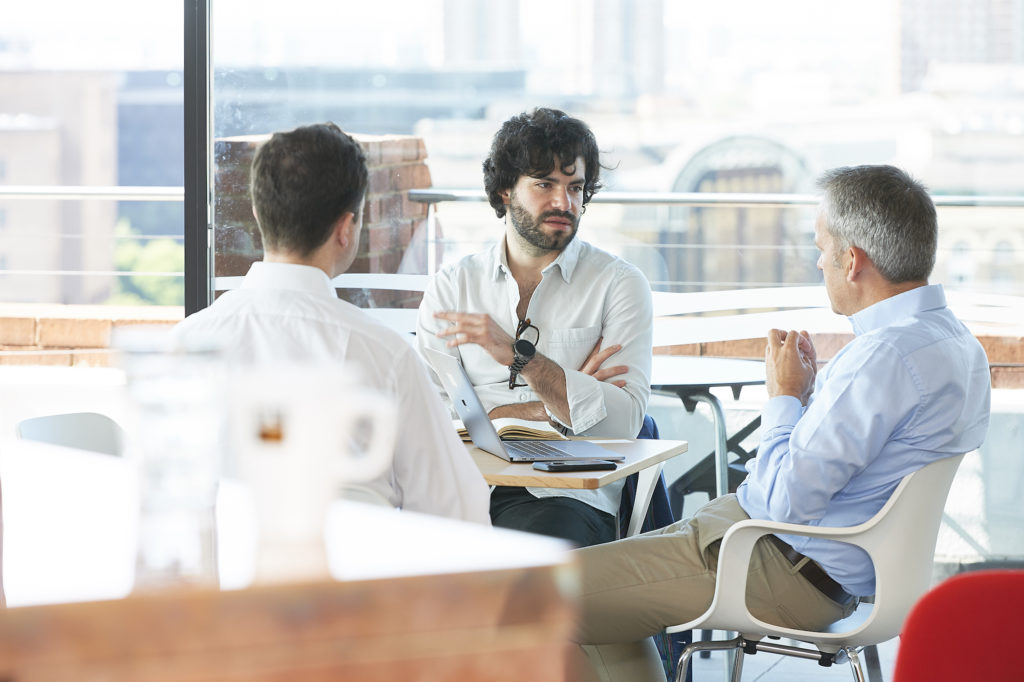 5. Fully Stocked Technology Suite
This is non-negotiable in the modern meeting room. Reliable technology that both engages users and maintains reliability throughout your meeting's runtime is vital for getting the most out of the event – and keeping your attendees invested.
Be sure to tick these things off your technology checklist in any prospective meeting venue:
Reliable, superfast Wi-Fi connectivity
Hassle-free presentation software
Integrated room speakers
Video conference facilities for virtual attendees
The necessary connectivity facilities, e.g. cables, ports, etc.
An on-hand in-house technician to help you get set up
Inefficient technology facilities can stop your meeting in its tracks, so to avoid any frustration, ensure you're happy that the included facilities are up to modern standards!
6. Catering Options at the Venue
If you're hosting an all-day or even half-day meeting, having catering options at the venue is a vital convenience. An in-house catering team offers a reliable alternative to sourcing food yourself on the day – simply let them know in advance what you want and at what time during the day. Thereafter you can put it out of your mind, allowing you to focus on other logistic considerations!
This works in tandem with giving attendees networking opportunities – food is a fantastic social catalyst after all, so ask the venue for a list of catering options and pick out the most appropriate options.
7. Adequate Parking Space
Ample parking becomes increasingly important the more attendees you have, so you'll want to be sure there's plenty of space for all your attendees beforehand.
Of course, a central and accessible location may mitigate the need for parking somewhat, especially in larger commercial hubs, but this is still a point worth considering and a potential contributor to attendee satisfaction.
8. A Reliable Venue Management Team
Finally, be sure to choose meeting facilities managed by a reliable, responsive, and adaptable team. All a venue's other facilities can be substantially elevated when handled by a management team that ensures your experience is as hassle-free as possible.
Be sure to discuss your requirements with the venue's management when enquiring about their meeting rooms to ensure all your needs are catered.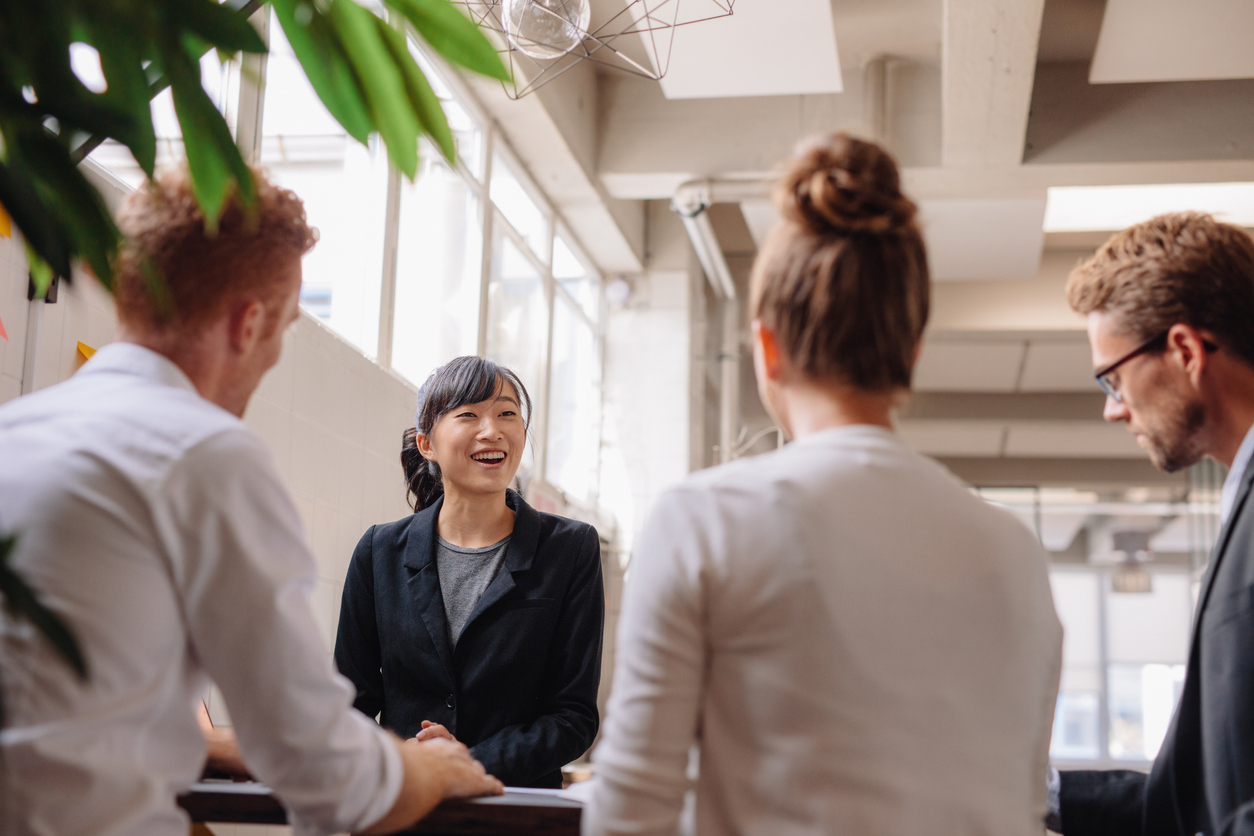 Explore Us & Co's Meeting Room Facilities in London and Dublin
Us & Co is a series of flexible co-working office spaces in London and Dublin. We're passionate about helping young and growing businesses find the perfect solution to their office space needs – and we offer a variety of meeting room facilities for rent at all of our locations.
If you'd like to find out more, get in touch with us – our team can talk you through your options for meeting room rental at our 3 locations: