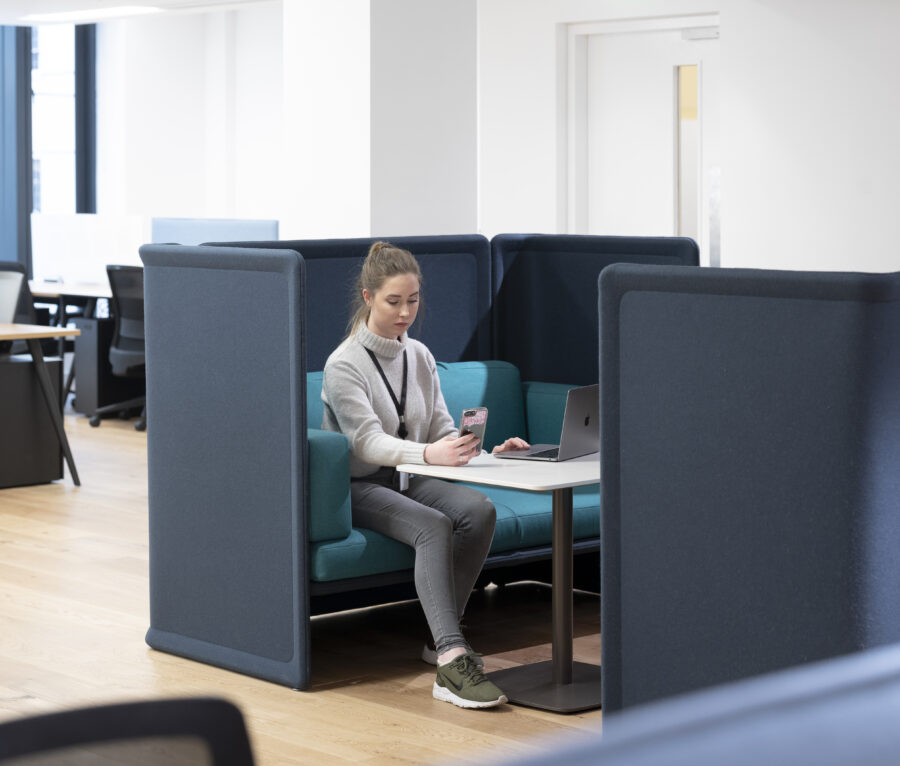 For many years, remote workers were looked upon in envy by their traditional office worker counterparts. Shunned for their flexibility and avoidance of the classical working day. Now, in 2021 many of us have experienced what life is like working remotely, though more accurately, we found out what life is like to work from home. Although there are a number of benefits from working from home (WFH), the separation between work and personal life has become increasingly blurred. However, the negatives of working from home cannot be equated to remote working. We need to move beyond the notion that remote work equals "working from home," the options for how to spend your day are pretty endless.
---
Coworking day passes revolutionised how the remote working community operate. Remote workers no longer have to resign themselves to finding a "quiet" corner in a café with poor to average internet speed. All they need to do is go online and find the nearest coworking company and book a day pass. For instance, at Us&Co, a day pass gives full access during opening hours to the coworking area, providing a desk, high-speed internet, access to phone booths, and self-service tea stations with bean-to-cup coffee, all for a nominal fee.
Interested in trying out coworking day pass yourself? Get in touch with the Us&Co team to discuss a day pass or membership at our London Monument, London Stratford or Dublin workspaces.
---
Why use a day pass?
It comes as no surprise that we might be feeling the negative effects of WFH for over a year. Coworking day passes are the solution! Shrug off that feeling of lethargy and start trialling coworking spaces around your area. A great benefit of renting a desk for the day is that it's like shoe shopping; you try one on until you find one that fits, there's no commitment. Especially with the reopening of many cafés, you might feel a bit reticent about overcrowding. Us&Co prides itself on being fully COVID-secure, operating social distancing throughout their centres.
---
How do day passes work?
Day passes couldn't be simpler! All you need to do is go online to your desired coworking space's website, book the day you wish to work, and then on the day, announce yourself at reception, and you're set for the day! Alternatively, call up the coworking space, and their friendly staff will guide you through the booking process over the phone. The only difference between a monthly member and a day pass is that the member has full 24-hour access to the building. Allowing them to come and go as they please. Day passers are limited to the opening hours of the co-working centre.
---
Who would benefit from using a day pass?
In truth, anyone would benefit from using a day pass. If you are in need of a desk for the day, in a productive work environment among like-minded individuals, then a day pass is for you. Specifically, day passes tend to be used by remote workers and freelancers, though by no means limited to those two groups. Entrepreneurs and small start-ups also avail of coworking day passes, as the small price and non-committal nature of the day pass allow you to carry out your own market research. If you travel a lot for work, coworking spaces can become a second office for some, allowing you to have an office away from the office.
---
Productivity
If needs be, cafés can be used in-a-pinch, but they're not the best places to encourage productivity. Coworking spaces strive to provide a work environment that not only facilitates creativity but enhances productivity. Day passes allow you to "plug in" to the productive atmosphere fostered by coworking spaces. Working from your kitchen table for a year not only puts a strain on your back but also on your productivity.  Our homes were never intended to be used as offices. You may be surprised to hear, but poor lighting, air quality and lack of temperature control will have a negative impact on your productivity. Us&Co centres were purpose-built for productivity in mind, with lots of natural light, intuitive temperature and airflow regulation.
---
Cost-Effective
Time is money! You can't spend half the day searching for that "free" elusive corner that ticks all the "conducive workspace" boxes. Paying a small fee that provides all your requirements for the day is a no-brainer. Coworking day passes exist to make your life easier.
---
Networking & Collaboration
Working from home for the past year has really highlighted our need for face-to-face interaction. Coworking spaces are a great place to casually network with people in other industries facilitating new organic working relationships.  Day passes are a great way to meet like-minded people due to the very nature of coworking spaces.  Meeting new people every day tends to incite new streams of thought, opening up new perspectives and ideas, which in turn motivates productivity.
---
Interested in a day pass or more?
Experience Us&Co's professional coworking spaces with a day pass. Why not try our other flexible memberships such as Hot and Fixed desks or rent out meeting rooms in London and Dublin. We pride ourselves on creating a working atmosphere in which budding businesses, SMEs and individuals can thrive and grow.
Our Locations:
– London Stratford co-working space, 11 Burford Road
Phone us: 020 3102 4010 | Email us: enquiries@usandco.com
– London Monument co-working space, 7 Harp Lane
Phone us:020 3102 4010 | Email us: enquiries@usandco.com
– Dublin St. Stephen's Green co-working space, 5 School House Lane East
Phone us: +353 (1) 529 410 | Email us: enquiriesdublin@usandco.com