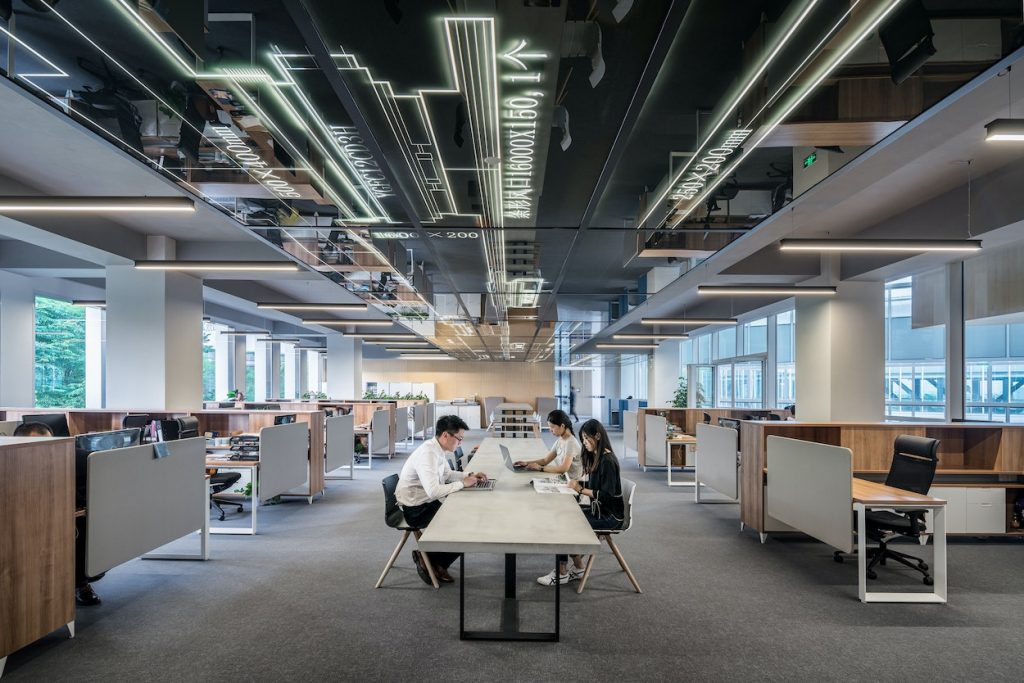 With the global situation taking its toll on all business sectors, the necessity for innovative and flexible solutions to stem the impact on the markets has now become of paramount importance. This is also true for the flexible office space & co-working sector as the current pandemic crisis has forced many workers to adapt to working from home. However, businesses are now beginning to consider the possible potential relaxation of the current measures in order to arrange a gradual return to the office. This will mean, for the foreseeable, that government-mandated measures such as social distancing will inevitably impact workplace requirements as companies seek ways to protect the health of their employees.
---
One possible way of tackling this obstacle is de-densification; this will create space for your employees by splitting offices or using a staff rotation method. However, this has the potential to create its own issues as seen in central London where there has been a notable decrease in allocated space for employees as demand for high-quality office space has surpassed the supply in the last five years. Therefore, attempting to create a "6-Feet office" as per governing regulations will prove to be a challenge. Companies, as a result, are considering temporarily decentralising their base of operations for the use of a workplace recovery or swing space.
---
Nevertheless, this does not mean that one is resigned to isolating their operations outside of Greater London. Many boroughs in Outer London have seen a great influx in investments and office developments in the last ten years, but none stand out as much as Stratford.
Interested in swing space in Stratford? Click here for more information on Us&Co Stratford's co-working and private office space. Book a Video Call with our sales team or have a look for yourself with our virtual tour!
---
Ever Since the 2012 Olympics, Stratford has undergone a colossal renovation project which has given rise to Stratford becoming the new up and coming business hub. Now in 2020, Us&Co has opened its third and largest premises with up to 34,000 sq./ft of serviced office space including meeting and conference rooms, and breakout spaces.
As a serviced office provider, Us&Co understand that the business relationship between operator and tenant is a symbiotic one. Hence the need to strive for a mutually beneficial initiative which might attempt to curb any negative outcome resulting from this extended pause in business. To pre-empt the eventual return to the office, Us&Co have been pro-active to implement measures in their buildings to help prevent the spread of Covid-19 and to safeguard the health of their members. Inevitably, many organisations will have to stagger reintroduction into their offices while trying to juggle reconfiguring their offices with running their businesses. Us&Co endeavour to resolve these concerns for their members by helping to prepare offices for social distancing and hygiene practices.
---
Some businesses also may have to contend with the fact that the opening of their new offices have been delayed due to postponed construction and so must find a temporary workplace for their staff. Us&Co Stratford is equipped to accommodate a company of up to 150 people which would be able to avail of a whole floor measuring at 6,000 sq. feet. All offices are fully furnished and are equipped with ready to go high-speed secure internet available throughout the building.
---
Us&Co Stratford also hosts a range of meeting rooms which are all fully equipped with the latest AV technology and easy connectivity to large high definition screens for presentations or screen sharing allowing for easy video conferencing.
---
While Us&Co Stratford is easily reachable by car, with numerous car parks nearby, the building is in walking distance of both Stratford High Street and Stratford International Station with an 8-minute Tube ride into the centre of the city. Despite its perceived proximity and accessibility to central London, Stratford boasts of freely moving traffic and less crowded streets around office buildings making it an invaluable location especially during these times.
Get in touch with the Us&Co Stratford team today:
London Stratford co-working space, 11 Burford Road
Phone us: 020 3031 3535
Email us: enquiries@usandco.com
*Why not have a look at our other branches:
London Monument co-working space, 7 Harp Lane
Phone us: 020 3031 3535
Email us: enquiries@usandco.com
 Dublin St. Stephen's Green co-working space, 5 School House Lane East
Phone us: +353 (1) 529 4100
Email us: enquiriesdublin@usandco.com