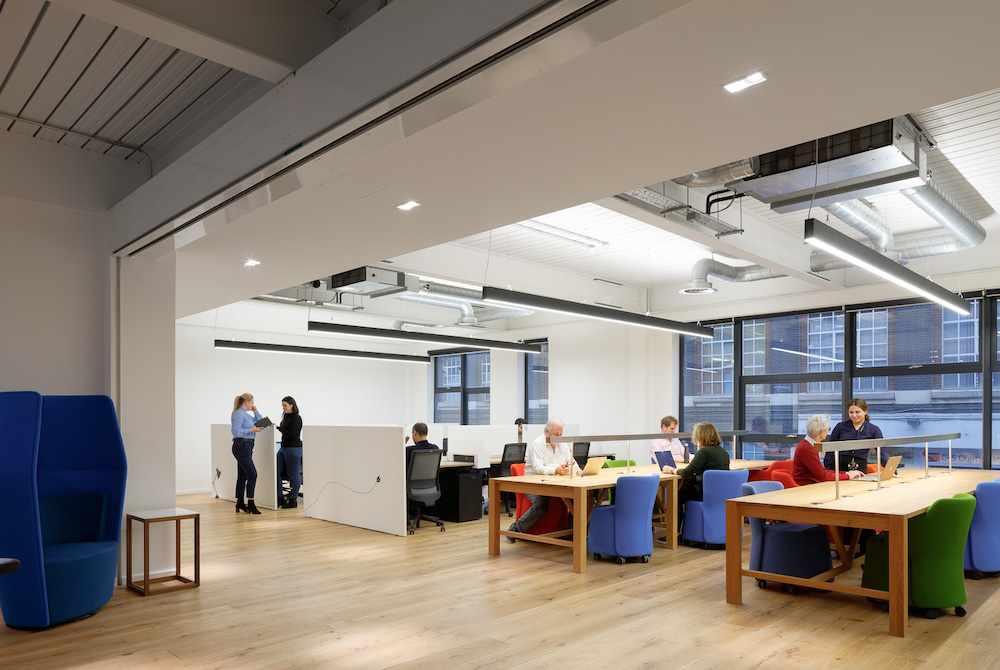 While remote working has become increasingly popular across all business sectors in the last five or so years, it remained a distant possibility for many pre-pandemic. With many companies unable or unwilling to facilitate working from home options, a proportion of the workforce inevitably looked on in envy at colleagues for whom the commute only had to be endured a couple of days a week. However, for the majority of the workforce, the challenges brought about by the global outbreak of Covid-19 quickly saw remote working become a reality.
After three or so months, we have all discovered what it is truly like to work from home and if it is at all it's cracked up to be. As the title suggests, this article endeavours to highlight the pros and cons of working from home. To facilitate a cohesive study, here at Us&Co we surveyed our members to learn exactly what benefits they found came with working remotely and what challenges they faced and attempted to overcome.
---
Recent studies indicate that the average commute takes Dubliners 30 minutes, with their London counterparts having a longer average commute of circa 80 minutes. With this in mind, it comes as no surprise that 85% of Us&Co members expressed that the main advantage to working from home is not having to commute to an office. The elimination of the need to spend up to two hours in a car or on public transport saves not only your invaluable time but can also provide some much-needed relief to your monthly expenses.
Moreover, when it comes to saving money, saving on your fuel costs or a train ticket isn't the only advantage of working from home. It can also help reduce your expenditure on work attire and eating out. Likewise, for parents, many can save on childcare costs.
However, there is an obverse side to the coin and there are associated costs with working from home which need to be considered. According to our survey, 78% of our members reported that they had to foot the costs of facilitating a proper working environment at home which included the purchasing of a desk, an ergonomic chair, and IT equipment such as a monitor and a router. These important necessities enable an efficient and productive working atmosphere. In addition, the increased reliance on electricity and broadband at home add to these expenses at the end of each month. As a result, we find that many remote workers tend to use co-working spaces such as Us&Co which delivers a fast and reliable internet connection, comfortable workstations and complimentary beverages all for a reasonable price on a flexible contract.
---
A conducive working environment requires, at the very least, a fast and reliable internet connection. No more so when working at home as it can be quite isolating; as such, consistent communication between team members and managers is vital to keep abreast of changes and developments in the business. While this can occur via the usual platforms (emails, phone calls and video conferencing), this is subject to a stable internet connection. However, those working at home reported that their internet connection was unreliable causing a drop in quality in audio and visuals during meetings.
Despite the alternative ways of staying connected online, many people found that they missed the community of working in an office environment. Us&Co members felt that video conferencing was a poor alternative, with 55% saying that they preferred face to face meetings as it facilitates a better team dynamic and enhances collaborative working. Furthermore, 67% found it challenging to overcome the lack of social interactions which come with working from home.
We find this is no less true for those junior members of staff who invariable gain invaluable knowledge and skills while working in close proximity to more experienced colleagues. On-the-job training is an essential practice for any employee and it stands to reason that new employees in many industries will fall victim to being inadequately trained while working from home. This can lead to poor job performance and increased levels of work-related stress which will inevitably leave them feeling undervalued and can cause them to search elsewhere for progression and development opportunities.
Even though working from home can be isolating, there have been several studies which suggest that it can be beneficial to productivity levels. This was attributed to the fact that home workers put in more minutes per shift, owing to the elimination of commutes and shorter lunches. This, however, plays a part in some remote workers having increased stress levels as they tended to finish work later. This correlates with our survey which indicates that 46% of Us&Co members found it difficult to switch off at the end of the day. The physical separation of home and office, though a traditional one, has very real benefits for our mental health and anxiety levels.
---
Distractions, be they in the office or at the home, have an impact on productivity levels. Actions as small as changing your workstation have been proven to boost productivity. However, having the space to facilitate a change in a workstation isn't generally possible for the majority of homeworkers as they tend to be resigned to one room. Confining oneself to a single room for hours at a time can have adverse effects; as such, having the option to move around freely while at work can greatly increase job satisfaction and performance. Us&Co prides itself on being able to facilitate this space by designing, decorating, and furnishing its centres in-line with the most up to date occupational psychology in order to create a quiet professional environment. While working from home can eliminate many typical office distractions, such as noisy phone calls or water-cooler chat, our survey found that 45% of Us&Co members were more distracted by the pressures and noisy environments of their homes, thereby demonstrating an eagerness to return to the office.
With restrictions easing and businesses slowly beginning to reopen, we can undoubtedly expect to see a change in attitude towards a return to the office. This is even more true for those who have understandable concerns surrounding Covid-19. In that regard, our survey indicated that only 39% of Us&Co members were anxious to return to the office. As a serviced office and co-working space provider, Us&Co understands the need to prioritise the health and safety of our members and to alleviate any concerns they may have. Therefore, Us&Co have been pro-active in implementing measures in our buildings to help prevent the spread of Covid-19 and to safeguard the health and safety of our members. Inevitably, many companies will have to stagger their employees' reintroduction into their offices while also trying to juggle reconfiguring their spaces with the running of their businesses. Us&Co is endeavouring to resolve these concerns for our members by helping to prepare offices for social distancing and strict hygiene practices.
---
If you are looking for a new office or coworking space for you and your team why not contact the sales team at Us&Co:
London Stratford Private Offices & Co-working space,
11 Burford Road Stratford E15 2ST
Phone us: 020 3031 3535
Email us: enquiries@usandco.com
London Monument Private Offices & Co-working space,
7 Harp Lane EC3R 6DP
Phone us: 020 3031 3535
Email us: enquiries@usandco.com
 Dublin St. Stephen's GreenPrivate Offices & Co-working space,
5 School House Lane East D02 N279
Phone us: +353 (1) 529 4100
Email us: enquiriesdublin@usandco.com