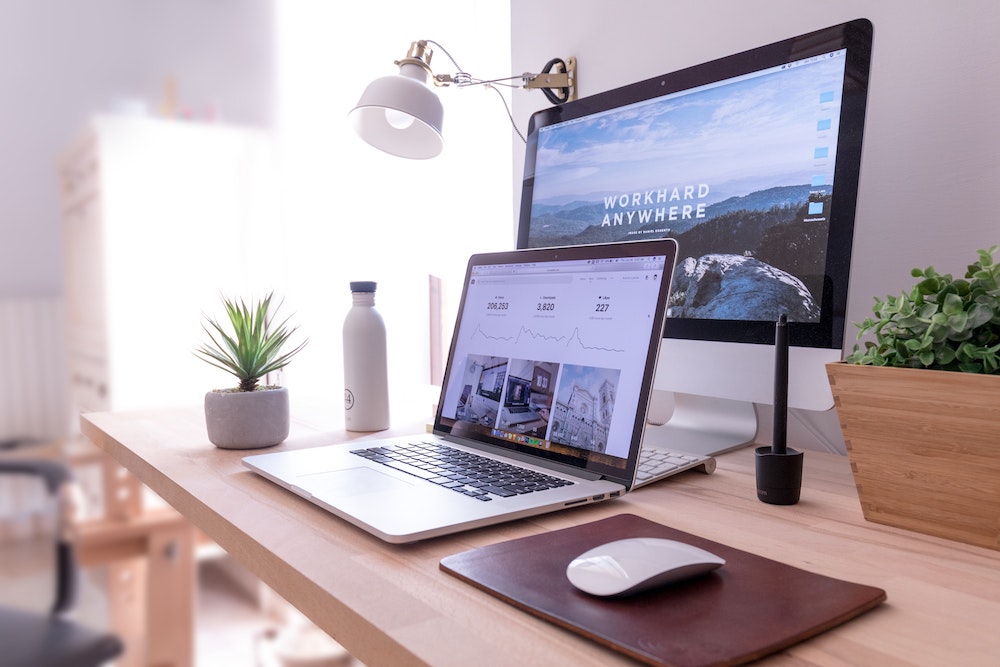 As we draw closer to the finish line of this pandemic, flexible working hangs in the balance. Now that we have seen that flexible working is manageable but successful for so many, we should see an uptick in companies offering flexible working. However, according to the Chartered Institute of Personnel and Development (CIPD), two-thirds of employers are not willing to introduce new types of flexible working; "research… showed that only three in 10 employers (30 per cent) are looking to introduce new types of flexible working (excluding working from home) over the next year". Though this statistic may appear to signal the end of flexible working, the opposite is true. It's undeniable that the way we work has changed forever. The truth is the benefits of flexible working are a win-win for employers and employees alike. Flexible working is here, and it's here to stay.
---
But what is "Flexible Working"?
Flexible working describes a working arrangement that provides flexibility to how long, where, when and/or what time you work, away from your existing working arrangement such as the traditional 9 to 5.  Flexible working comes in many different shapes and sizes, from Remote working to Job Sharing and is very much adaptable to the individual.
But what benefits can flexible working provide employers and employees? Let's find out.
---
Interested in having a flexible workforce? Why not have a flexible workspace too! Get in touch with the Us&Co team to discuss a flexible office membership at our London Monument, London Stratford or Dublin workspaces.
---
Flexible working benefits for businesses
Though companies may be reluctant to implement flexible working in the long-term due to a hesitancy to restructure their operational model, they need to consider future-proofing their business.  You can develop a myriad of reasons not to push the boat out, but you'll soon find yourself in shallow waters. The way we work has changed, and it has changed for the better. The benefits of flexible working for employers will outweigh any negatives that may appear to rise to the surface. For instance, by adopting it now, you can adapt much faster than others to the nuances involved and reap these subsequent benefits.
---
Reduced Costs
By implementing flexible working, you can review your costs and realise you can make significant savings by downsizing your real estate footprint. This will not only reduce rent but also reduce your IT requirement, furniture expenditure and utilities. You can also reduce costs by using a flexible service provider who offers short-term flexible leases, which avoids the need for CapEx.
---
Less Presenteeism & Absenteeism
According to the Centre of Mental Health 2017 report, presenteeism (reduced productivity at work due to being ill) cost the UK £21.2 billion per annum. By offering flexible working options, you could reduce your individual costs and better your employee's mental health. The same is true for absenteeism as the report found that absences due to sickness cost the UK £10.6 billion each year while a further £3.1 billion was spent on staff turnover due to poor mental health alone. Flexible working, be it hybrid working, part-time or job sharing, can greatly benefit your employee's mental health, which will benefit productivity and costs.
---
Productivity
Flexibility breeds creativity and, in doing so, inspires productivity in employees. Over the last year, employers have found that flexible working (working from home) didn't cause a drop in productivity, and indeed some found an increase in productivity. According to a survey carried out by the CIPD, 71% of employers found that working from home has either boosted or made no difference to productivity.
---
Staff Retention & Morale
By providing flexible working options to your staff, you will gain company loyalty through your employees, who will be less likely to move jobs. Employees have many various personal responsibilities, and being allowed the flexibility of work to maintain a good work/life balance will create good morale and attract new talent. Therefore, employers who offer flexible working arrangements have a substantial advantage in the recruiting process and have access to a larger talent pool.
---
Flexible working benefits for Employees
As we now know, employers can benefit greatly from flexible working, but what really are the benefits of flexible working for employees? The reality is that employees have been calling for flexible working arrangements since the invention of the personal computer. And now over a year into the pandemic, we can see what benefits employees can reap from flexible working, which is evident from a study done by academics at Cardiff University and the University of Southampton who found that nearly 90% of all those who have worked more flexibly during the pandemic wish to do so once it is over.
---
Better Work/Life Balance
Flexible working provides staff with the time and space to adapt to their own personal lives, such as parental and familial responsibilities. According to CIPD, 20% of working people are stressed due to family relationships, while over half of those who flexibly work felt it is a good way to achieve a good work/life balance. Allowing employees this much-needed flexibility can help reduce their stress levels, resulting in a more productive and happier workforce.
---
Higher Job Satisfaction
Giving employees the autonomy to manage their own working hours and schedule can have tremendous benefits on their job satisfaction. People work better when they can choose when and where they work. It improves their focus and productivity. Flexible working also can inspire the entrepreneurial spirit in employees, which can be very beneficial for their confidence and overall job satisfaction. The autonomy of flexible working can also decrease employee burnout as they will be comfortable taking time-out to recoup.
---
Reduced Expenditure
It might seem like a small and obvious benefit, but the lack of commute not only does wonders for your mental health but also saves you money. According to a survey carried out by PR Agency Tyto, the average London commuter spends  £5,114 per year. This does not include the intangible mental cost of unpaid hours travelling in and out of work. By flexibly working, be it hybrid or working remotely full time, you will reduce the cost of your commute considerably. When you consider not having to buy lunches or pay for childcare, the savings increase exponentially.
Of course, there can be some disadvantages to flexible working.  Some, while flexibly working, experience a stigma called flexism – where staff are discriminated against due to flexibly performing their roles.  Nevertheless, any drawback like this one is more indicative of organisational problems than flexible working itself.  Flexible working is very much on the rise if not becoming the norm. The true benefits of which have not yet been truly realised.
---
Get in touch with Us&Co today:
 Stratford, East London Flexible Workspace, 11 Burford Road, E15
Phone us: 020 3102 4010
Please email us: enquiries@usandco.com.
London, Monument Flexible Workspace, 7 Harp Lane, EC3R 6DP
Phone us:020 3102 4010
Please email us: enquiries@usandco.com.
Dublin St. Stephen's Green Flexible Workspace, 5 School House Lane East
Phone us: +353 (1) 529 4100
Please email us: enquiriesdublin@usandco.com